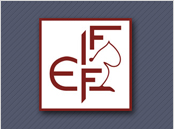 GA Decisions 2014.
Recognized BRI * 25/ Ticked tabby.
And British Longhair has received an EMS BLH x * non
GA 2013 Decisions:
By 1-1-2014 British is now British Shorthair
We have new colours recognized for British Shorthair by 1-1-2014
Silver and Golden pointed
Pointed with white.
The patterns – 11( shaded) and -12 (shell) in British Shorthair are now only - 11 Tipped

Further the GA decided that the age of showing kittens is raised up to age 4 months.
Compulsory Student Judges Seminar on 08.12.2012
The next Compulsory Student Judges Seminar will be held in Groningen, The Netherlands, on Saturday 8th December 2012. The programme, the venue and further details of the seminar can be found here.
From 1-1-2012 The Colours Cinnamon and Fawn in British Shorthair are now recognized.
General Assembly Albufeira Portugal: 24-25 May 2012
26 may Judges Seminar
FIFe world Cat Show in Croatia : http://www.worldcatshow2012.com/